10 DAYS ISTANBUL - CAPPADOCIA - ANTALYA - KUSADASI TURKEY TOUR - 9 NIGHTS / 10 DAYS
ISTANBUL ARRIVAL (no meal)
On the time of your arrival to Istanbul airport the welcome staff will be waiting for you at the exit, after then, you will be transported to the hotel. Overnight in Istanbul.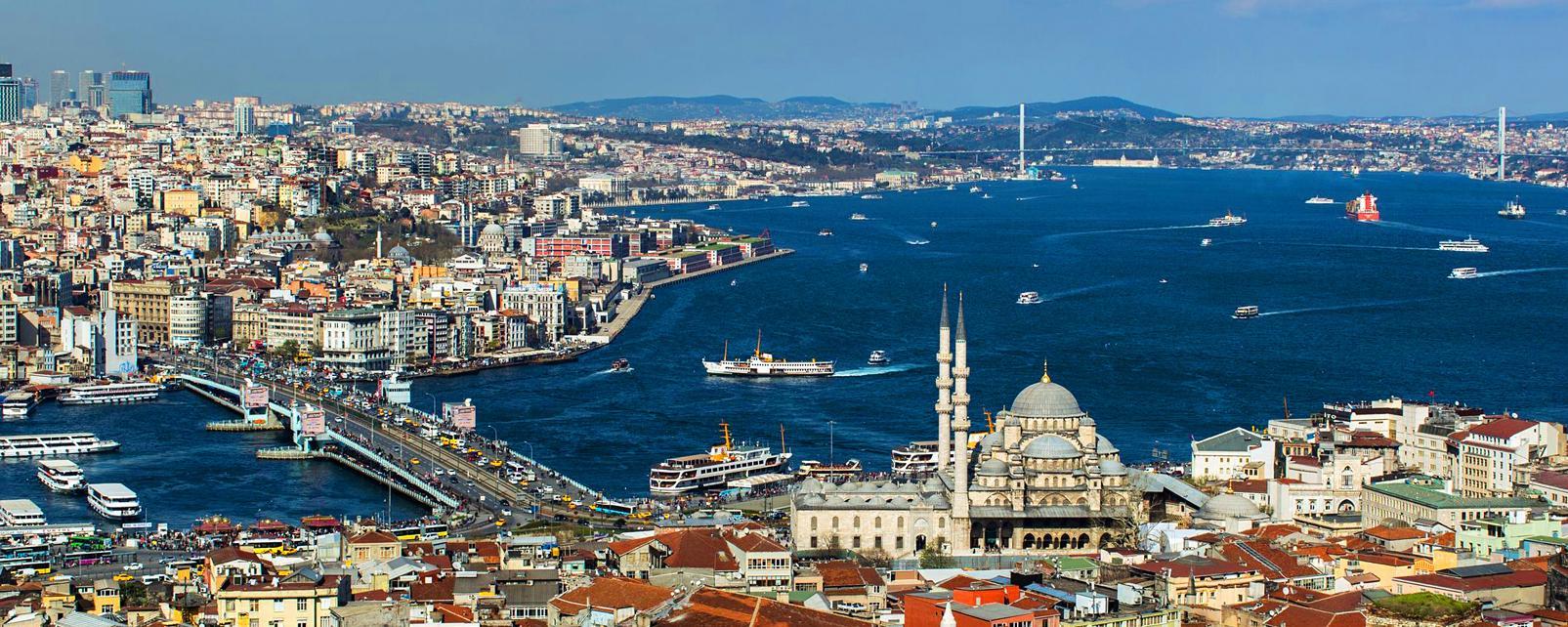 ISTANBUL - Byzantim & Ottoman Tour (breakfast-lunch)
After breakfast, pick-up from the hotel, meet your guide for Full Day Ottoman & Byzantium Tour.
The Hagia Sophia, the biggest church constructed by the East Roman Empire in Istanbul, It was used as a church for 916 years but, following the conquest of Istanbul by Fatih Sultan Mehmed, the Hagia Sophia was converted into mosque. Afterwards, it was used as a mosque for 482 years. Under the order of Atatürk and the decision of the Council of Ministers, Hagia Sophia was converted into a museum in 1935. (Hagia Sophia will be replaced by Yerebatan Cistern (Basilica Cistern) on Monday.)
The Blue Mosque (Called Sultanahmet Camii in Turkish) is an historical mosque in Istanbul. The Mosque was built between 1609 and 1616 years, during the rule of Ahmed I. just like many other mosques, it also comprises a tomb of the founder, a madrasa and a hospice. (Blue Mosque will be replaced by Nuruosmaniye Mosque on Friday.)
Hippodrome of Constantinople, located in Sultanahmet/Istanbul, was a public arena mainly for chariot races. The oldest monument of Constantinople is the Obelisk in the Hippodrome, which was erected by the emperor Theodosius I in 390, but is in fact much, much older.
Grand Bazaar, the oldest and the largest covered market place in the world is situated in the center of the city. (Grand Bazaar is closed on Sunday)
Topkapı Palace Museum, that exhibits the imperial collections of the Ottoman Empire and maintains an extensive collection of books and manuscripts in its library. It is housed in a palace complex that served as the administrative centre and residence of the imperial Ottoman court from about 1478 to 1856. It opened as a museum in 1924, a year after the establishment of the Republic of Turkey. The Topkapı Palace Museum is notable not only for its architecture and collections but also for the history and culture of the Ottoman Empire that it recalls. (Topkapi Palace is closed on Tuesday.)
In the end of tour, back to hotel. Overnight in Istanbul.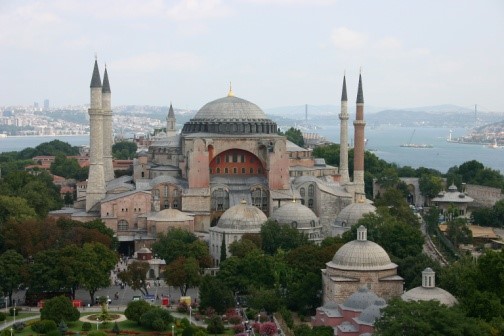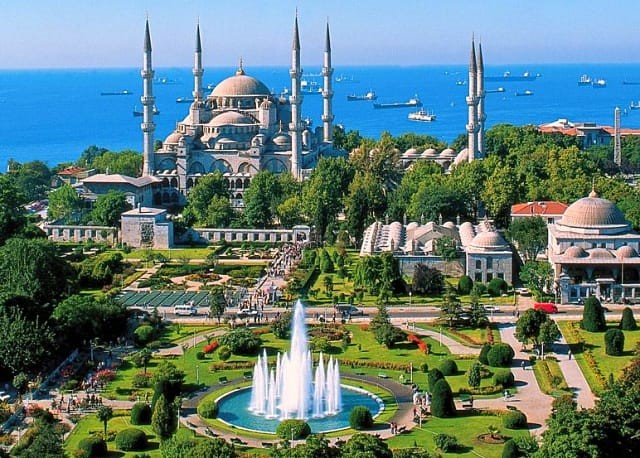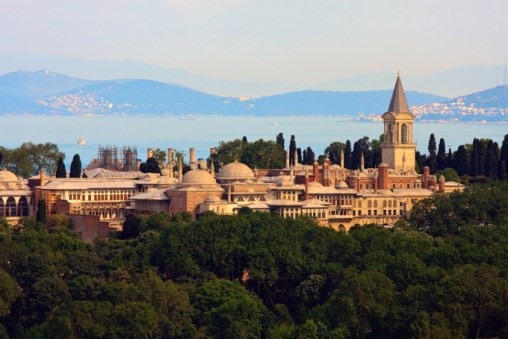 ISTANBUL – CAPPADOCIA (breakfast-dinner)
After breakfast, you will be transfered to the airport for domestic flight to Kayseri.
After arrival at airport, transfer to Cappadocia Hotel. Overnight in Cappadocia.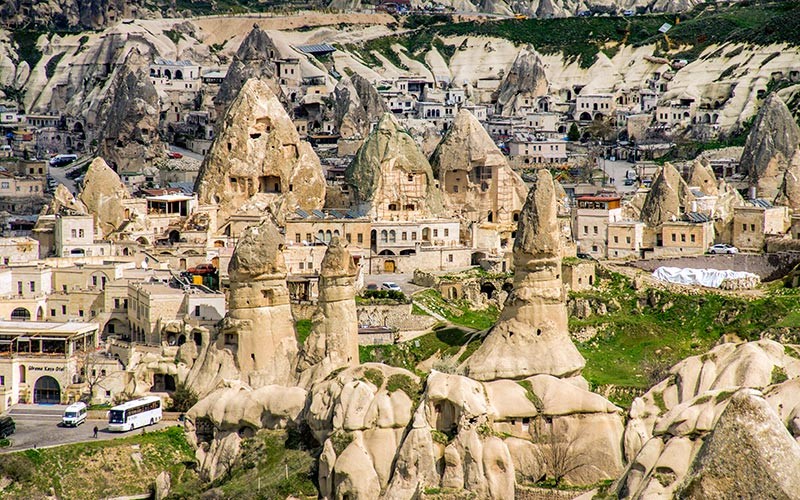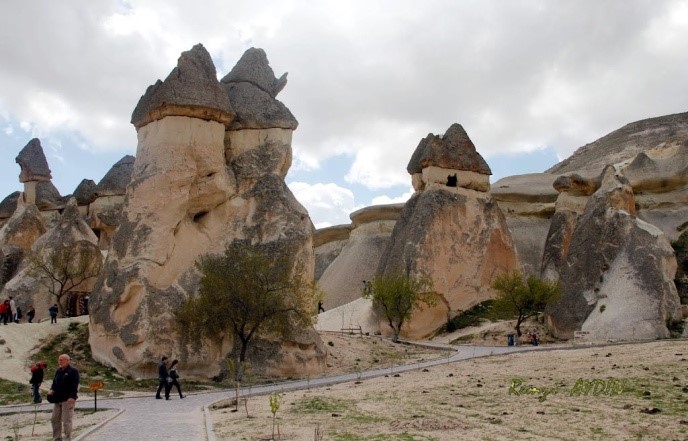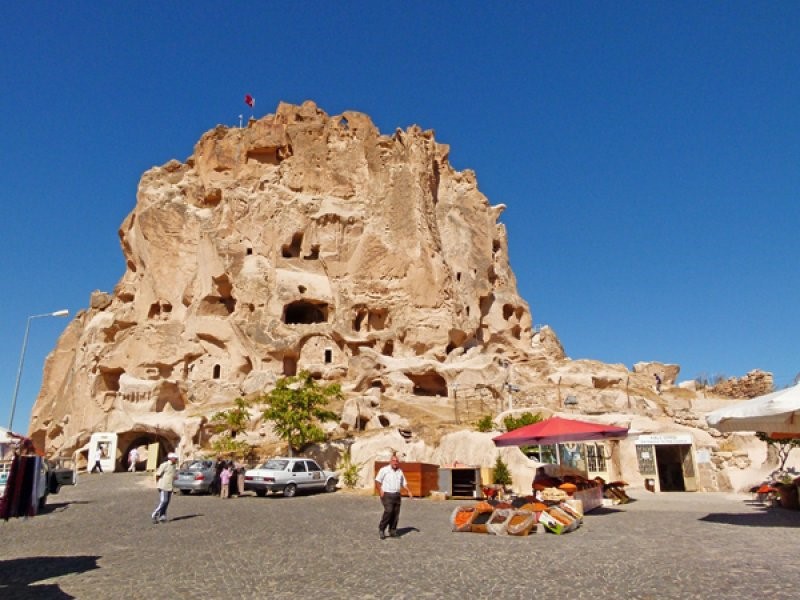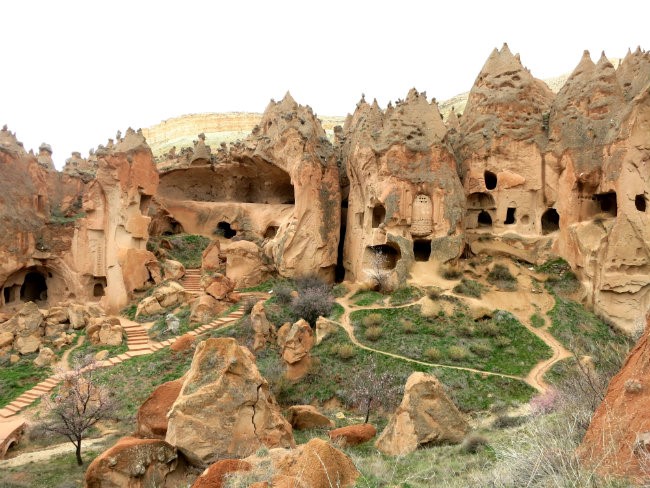 CAPPADOCIA – Cappadocia North (Red) Tour (breakfast-lunch-dinner)
After breakfast you will pick you up from the hotel for Cappadocia Full Day Tour,
Your day begins with one of the stunning Uchisar rock-castle fortress panaroma. With views across the region this incredible location is one of the most interesting ancient cities built into the rocks, Uchisar offers perfect panorama to start your Heritage of Cappadocia tour.
Next we will visit the famous UNESCO World Heritage site of the Goreme Open Air Museum. As we walk through the many rock-cut cave churches adorned with intricate paintings from the New Testament, your guide will explain the history of the churches and the impressive iconography in the murals.
We'll continue our tour with Pasabag Valley (Monk's Valley) where the iconic Fairy Chimneys dot the landscape. This is the perfect location for your guide to explain how the unique landscapes were formed as you can still see the newly forming fairy chimneys in various stages of erosion - many have caves and chapels or churches located inside. Our tour will continue with a tasty lunch at a local restaurant offering traditional Turkish dishes from the region.
The next destination is the town of Avanos, located along the longest river in Turkey. This ancient city was the center of the Hittite pottery-makers and today the same red and white clay from the surrounding hills is used to create the famous pottery. We can watch the artisan potters carrying on the traditions of their forefathers, using the same Hittite kick-wheel techniques that have been used for more than 4000 years and we'll even have a chance to try the pottery making.
Next, we'll drive to see some of the most spectacular rock formations - sure to awaken your imagination - the famous Devrent Valley (aka. Imagination Valley). Here the rocks have eroded naturally to form magical and interesting shapes which includes the well-known camel rock that stands at the entrance of the valley.
Before dropping off to your hotel we will stop by the famous three beauties at Urgup (the famous fairy chimneys in urgup).
At the end of the tour your driver and guide will bring you back to your hotel. Overnight in Cappadocia.
CAPPADOCIA – ANTALYA (breakfast-dinner)
After breakfast, you will be transfered to the airport for domestic flight to Antalya.
After arrival at airport, transfer to Hotel.
Overnight in Antalya.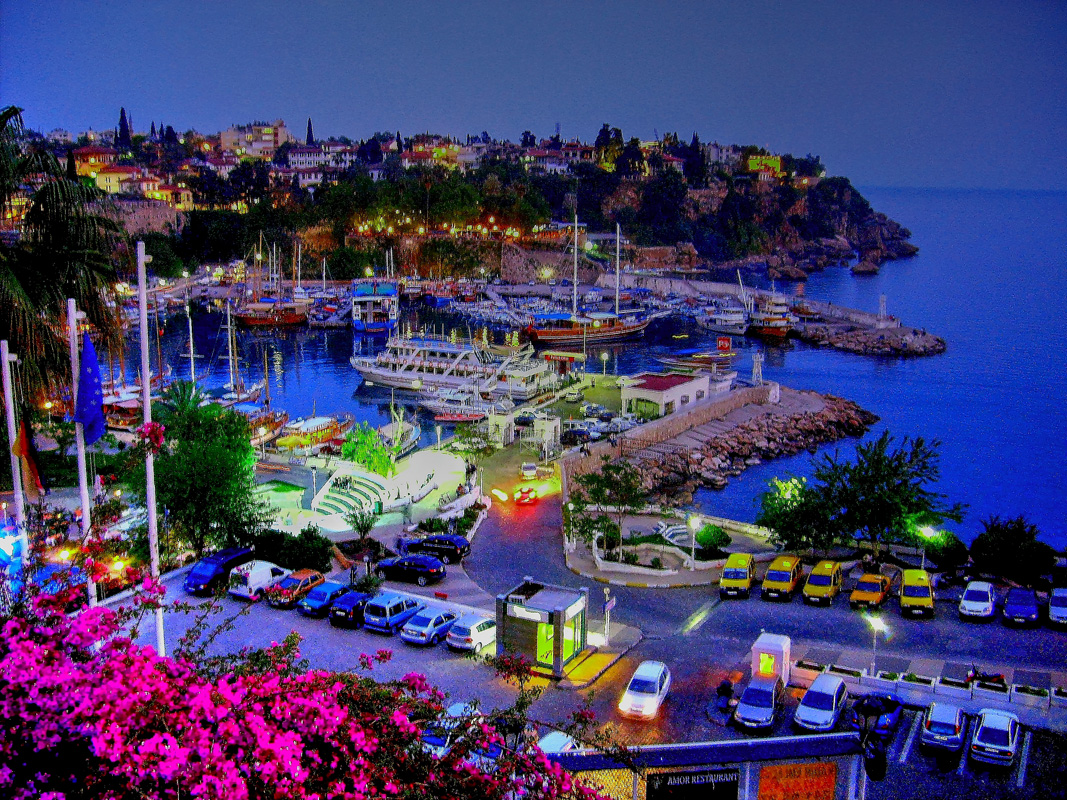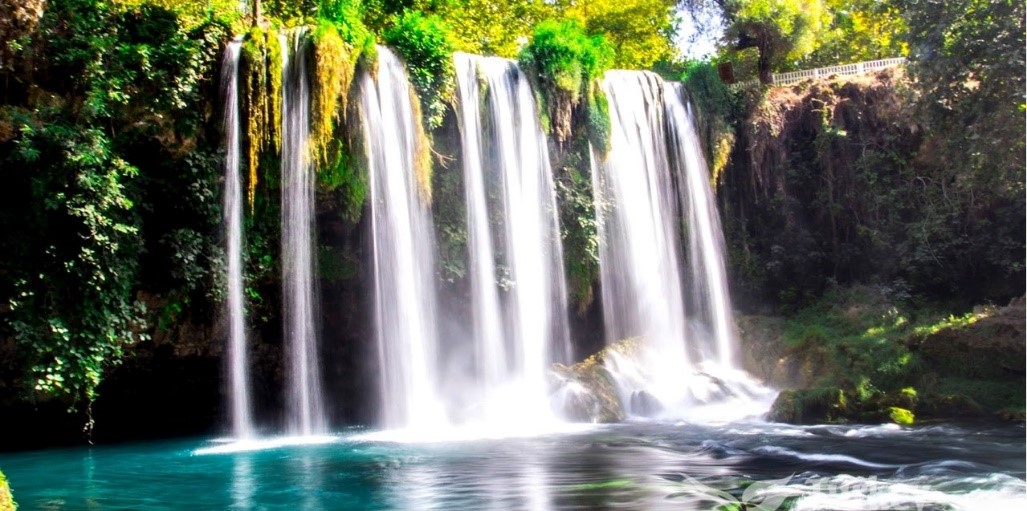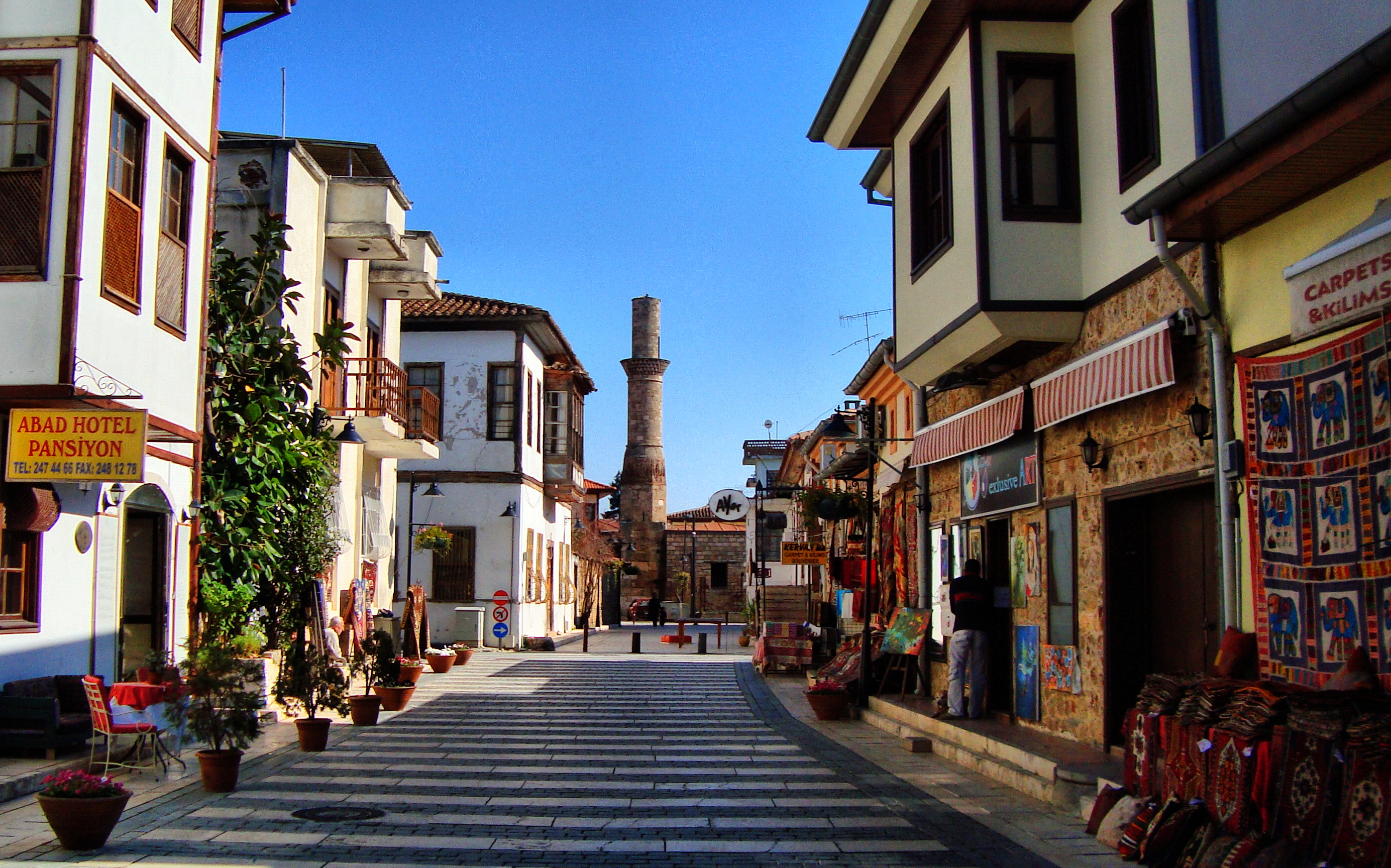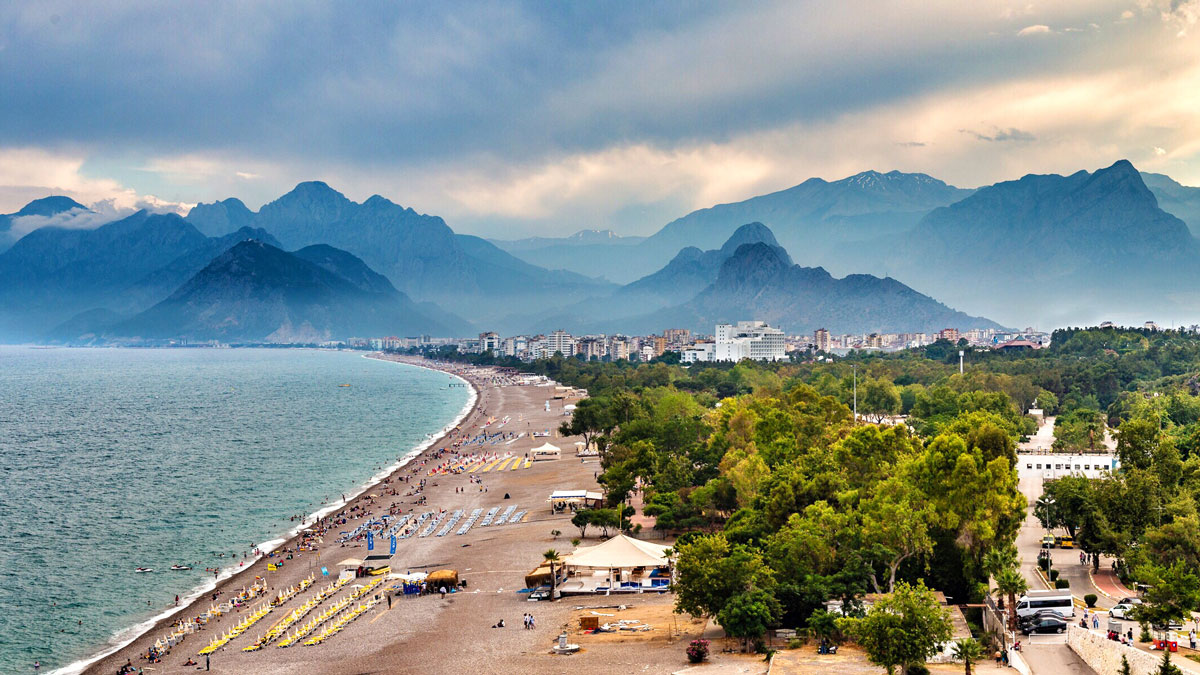 ANTALYA – Waterfall Tour (Breakfast-lunch-dinner)
After Breakfast, you will be picked up for Termessos - Duden waterfall tour,
Termessos (or Thermessos) was a Pisidian city built at an altitude of more than 1000 meters at the South West side of the mounatin Solymos (modern day Gulluk Dagi) in the Taurus mountain range.
It lies 30km to the North West of Antalya. It was founded on a natural platform on top of Gulluk Dagi soaring to a height of 1,665 meters from among the surrounding travertine mountains of Antalya which average only 200 meters above sea level. Termessoss is one of the best preserved and untouched ancient cities in Turkey.
Termessos constitutesan unusual synthesis of a large number of rare plants and animal species which are under protection in the Termessos National Park. Concealed by a multitude of wild plants and bounded by dense pine forest, the site, with its peaceful and untouched appearance, has a more distinct and and impressive atmosphere than other ancient cities. Becuase of its natural and historical riches, the city has been included in a National Park bearing its name.
Visting Termessos we have lunch close to the Duden Waterfall.
End of the tour back to the hotel, dinner at the hotel.
Overnight in Antalya
ANTALYA – KUSADASI (breakfast-dinner)
After breakfast, you will be transfered to the airport for domestic flight to Izmir.
After arrival at airport, transfer to Kusadasi Hotel.
Overnight in Kusadasi.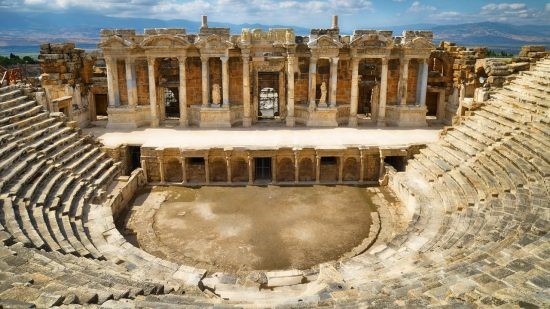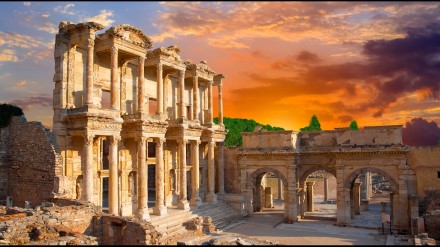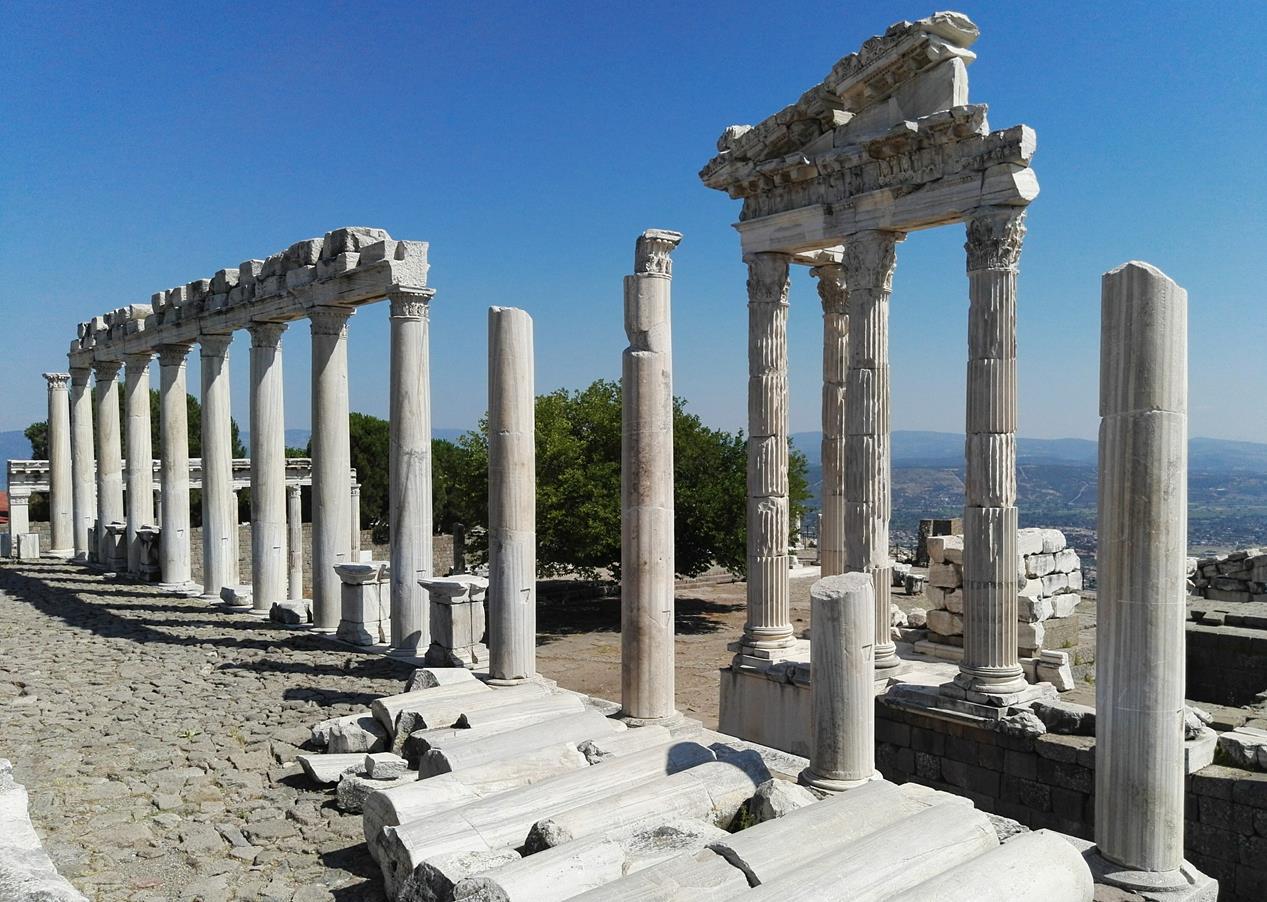 KUSADASI – Ephesus Tour (breakfast-lunch-dinner)
After breakfast you will pick you up from the hotel for Ephesus Full Day Tour,
According your group tour pick up time meet with your guide and start your fullday.
First visiting place is Ancient Ephesus: The best preseved classic city in Eastern Mediterranean. The largest Open-Air Museum in Turkey. Ephesus contains more then 30 buildings and structures linked together by stres that still have the Marks of Ancient Chariot wheels.
Great Theatre: St Paul preached against the Pegans and Gladiators once engaded in battle. Originally holding 25,000 people, this theater was built in the Hellenistic period and was renovated by several Roman emperors. Designed for theatrical performances, later alterations allowed gladiatorial contests to be held here. Library of Celsus: The faced which has been remarkably restored and probably most photographed place in Ephesus. Originally built in 115-25.
Also you might see Odeon Temple, Fountain of Trajan, Temple of Hadrian, Stream baths of scholastic, Marble road, Agora, Temple of Domition.
After lunch in local Turkish restaurant continue to House of Virgin Mary: Mary was brought to Ephesus by the apostle john after the resurection of christ and lived her final days here. This church was Erected on the Foundations of that house and its authenticity has been confirmed by Pope lV and Pope John Poul ll. Many visitors Describe this as an uplifting or Spiritual Experience.
Next; Temple of Arthemis:
Considered one of the seven wonders of the ancient world, Ephesus' Temple of Artemis was dedicated to the goddess of the hunt. Only the foundation and one column remains of this temple which once measured 425 feet long, 220 feet long. Paul's successful ministry in this city was considered a threat to this very temple. The city reached the "Golden Age" and became a good model to the Antic World in culture and art, as well. Our last visitng place is
Isa Bey Mosque
is one of the most delicate examples of Seljukian architecture, situated below the bassilica of Saint john. The mosque was built by the master Syrian architecture Ali son of Mushimis al-Damishki between the years of 1374 and 1375.
After tour drive you back to the hotel.
Overnight in Kusadasi.
KUSADASI – Pamukkale Tour (Breakfast-lunch-dinner)
Breakfast at the hotel, According your group / private tour pick up time, meet with your guide and start your fullday tour.
Along the way, feast your eyes on the beautiful Turkish Villages view with lush olive trees. Road trip takes 2h 30min to Pamukkale; located in the province of Denizli this natural wonder is comprised of terraces and travertine formed by hot springs and streams depositing carbonate minerals. Pamukkale has gained eminence for its waters believed to have curative powers and been used as a thermal bath since centuries. Noted for its extraordinary characteristics, the ancient site has been inscribed on the UNESCO World Heritage List in 1988.
Located near to Pamukkale, Hierapolis was established in 200 BC by Eumenes II in dedication to the Amazon Queen Hiera, wife of Telephos the founder of Pergamum. Moreover, Hierapolis is an ancient cite that attracts worldwide attention for its majestic buildings and monuments. The ancient city of Hierapolis has lost its Hellenistic facade as a result of a series of earthquakes and gained a new facade reflecting the influences of Roman architecture during the reconstruction period. Among the major cities of the Byzantine period, Pamukkale became a crucial site to Christianity after one of the apostles of Jesus; St Phillip was murdered in this city. The city which fell under the rule of the Turks in the 9th century still preserves its value and significance as on its very first day. Welcoming thousands of visitors for its ancient monuments and natural wonders every year, Pamukkale is waiting to welcome you as well!
After tour drive you back Kusadasi.
Overnight in Kusadasi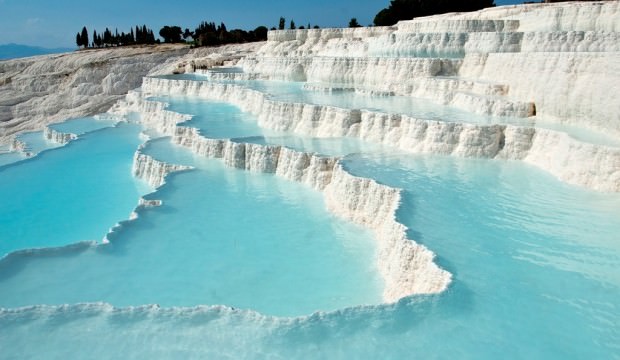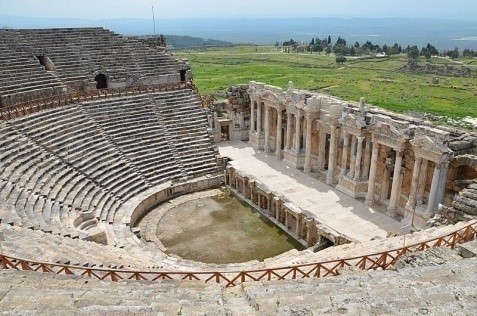 KUSADASI DEPARTURE (breakfast)
After breakfast check out from the hotel, depending on your flight time, transfer you to the airport.
This is the end of your tour and we hope to welcome you again.
2 Nights Accommodation in Istanbul

2 Nights Accommodation in Cappadocia

2 Nights Accommodation in Antalya

3 Nights Accommodation in Kusadasi

All airport transfers mentioned in the itinerary (Shared or Private)

9 open buffet Breakfasts

5 Local Lunches

7 Local Dinners

Full Day Byzantim & Ottoman Tour

Full Day Two Continent & Bosphorus Cruise Tour

Full Day Cappadocia North Tour (Red Tour)

Full Day Waterfall Tour

Full Day Ephesus Tour

Full Day Pamukkale Tour

English Speaking Tour Guide

All entrance fees mentioned in the itinerary

Transportation mentioned in the itinerary
Personal expenses

Extra tours not mentioned on the itinerary

Drinks

International flights & Domestic Flights

Insurances

Turkey Visa

Hot Air Balloon tour

Kleopatra Antic Pool in Pamukkale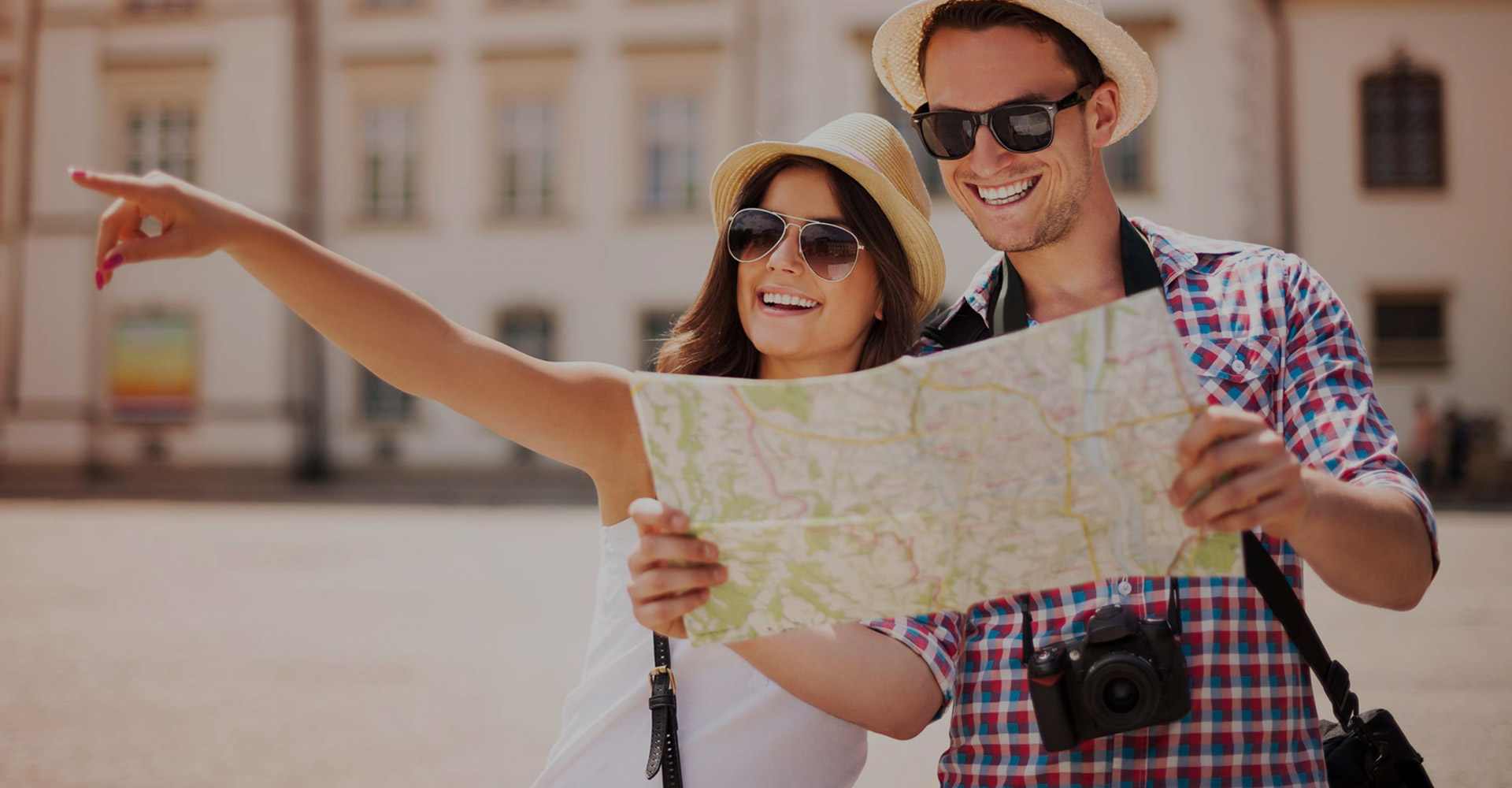 PLEASE NOTE:
If This hotel list not available at the time of your booking, then we will arrange similar other hotel. If you prefer a different category hotel, there might be an additional cost.
The prices of air tickets are not fixed, may vary. In case of payment delay, We will reflect the flight fare difference to the prices.
The prices in the offer are valid for the services and dates specified in the offer. İn case of date change, tour change and service addition, additional costs occur and new price is valid.
It is your agency's responsibility to follow the validity date of the offer and payment deadlines.
Additional fees and other responsibilities that may arise from the delay of payments belong to your agency.
You should read and confirm the offers we send.
After you confirm the offer we send you, we will assume that you have read and reviewed our proposal. And any additional charges and fees that may arise from subsequent changes are the responsibility of your agency.
IMPORTANT:
Please update your guests;
Regular Sıc Tours are daily tours, they will be with tourists of various nationalities on vehicles and tours.
On regular tours with lunch, Turkish dishes are served at local restaurants.
Guests who want private transportation or Indian foods, should buy Private tours.
If Guests want to finish tour or go back to their hotel before the end of the tour, they should buy private transfer as extra charging or take a taxi by themselves. And for last minute transfer, they should wait private transfer minimum 1 hour.
Guests are picked up from the hotel and returned to their hotel at the end of the tour.
Shuttle transfer timing cannot be change according to Guest.
Guest should be ready min. 15 minutes before pick up time.
Program of regular tours cannot be changed.
Vehicle will be used only fort he neccessary part of tours.
Hagia Sophia Museum is closed on Monday and will be replaced by Basilica Cistern(Yerebatan Cistern).
Grand Bazaar is closed on Sunday.
Topkapi Palace is cloes on Tuesday.
Blue Mosque will be replaced by Nuri Osmaniye Mosque on Friday.
Breakfast generally is between 07:00-10:00am in Hotels. Please consider this before confirm flights, please confirm your flight ticket according this information, because airport transfers are made before flight time, depends on traffic and distance.
The balloon tour is based on weather conditions and availability.
If This hotel list not available at the time of your booking, then we will arrange similar other hotel for your group. If you prefer a Different category hotel, there might be an additional cost.