IZMIR – KUSADASI – EPHESUS – PAMUKKALE – SAMOS GREEK ISLAND
Meet
We meet at Kiev Boryspil airport at 23.30.
Our Flight is at 02:45 to Izmir with Pegasus airlines.
Arrival to Izmir Adnan Menderes airport early morning 05.15 am.
Directly transfer to Kusadası, breakfast is at our hotel and Hotel check in will start around 12.00 but you have a chance to use hotel facilities (sea etc.)
Free day to enjoy aegean cost of Turkey
Full Day Pamukkale and Hierapolis Tour. (Extra)
Full Day Pamukkale and Hierapolis Tour. (Extra)
Pamukkale, meaning "Cotton Castle" in Turkish, is a natural site in Denizli Province in southwestern Turkey. We will drive for 3 hours for Pamukkale (Hierapolis) to the east of Kusadasi.
Enter from North Gate to Pamukkale (Hierapolis). See the Necropolis (cemetery) of Hierapolis which is the biggest ancient cemetery in world with 1.200 graves, Roman Bath, Domitian Gate, the Main Street, Byzantian Gate.
Then, walk to the natural warm water terraces which were formed by running warm water that contains calcium. The temprature of the water is about 32 degrees. If you like to swim in The Ancient Pool which is also called Cleopatra s Pool they charge extra entrance fee.
Afterwards, we drive back to our Hotel in Kusadasi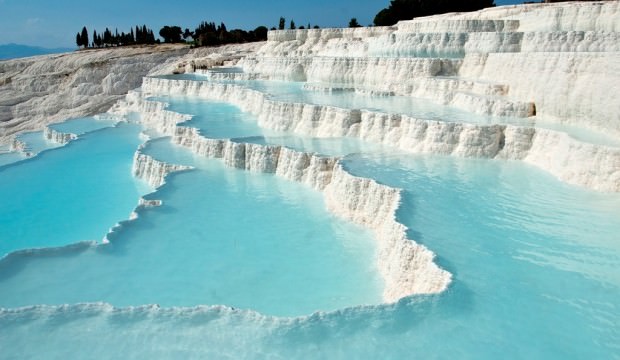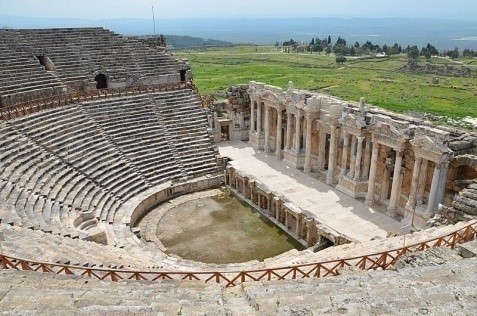 Full Day Ephesus, Virgin Mary Tour and Sirince Village
After breakfast Full Day Ephesus and Virgin Mary Tour and also amazing village Şirince.
Ephesus: Enter through the Magnesia Gate and begin a slow, downhill walk with your guide into the ruins of this Roman provincial capital. Your route takes you past the Odeum, the Celsus Library, the Temple of Hadrian, the Fountain of Trajan and the Great Theater. The Theater had seating for 25,000, was the site where St. Paul preached to the Ephesians, and is used today for a local spring festival.
The House of Virgin Mary: The Vatican has recognized this small house in the Solmissos Mountains as the final resting place of the Virgin Mary. A small shrine dedicated to St. Mary was found when the ruins of the house were first discovered.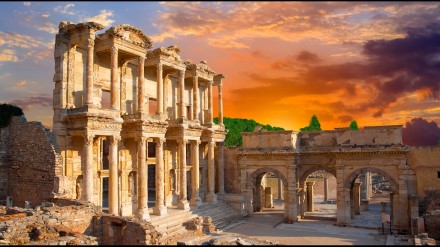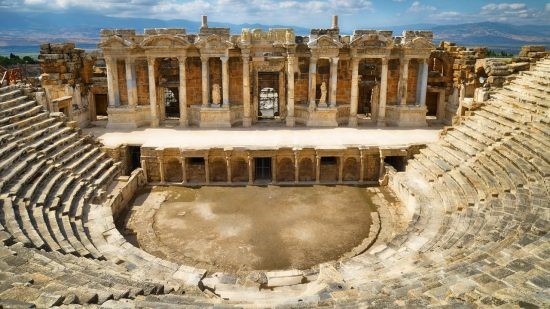 Samos Island Greece (Extra)
After early breakfast we will drive to Kusadasi port.
Our ferry departure at 09.00 am to Samos Island (extra)
Samos Island Greece:One of the most popular islands of Greece, Samos distinguishes for the fabulous beaches and the lush greenery. Although Vathi is the capital town, tourism is spread in many beautiful seaside places around the coastline, mostly Kokkari, Pythagorion, Karlovassi and Heraion. Tsamadou, Agios Konstantinos, Potokaki and Lemonakia are amazing beaches with exotic water, but due to its large size, Samos island has many lovely beaches, either organized or totally secluded. Few naturist beaches can also be found. Samos Greece is also famous for the tasty wine that is produced there since the ancient times.
Free day in samos in Samos Island to enjoy Greek style houses and restaurants (No Guide. Only full day free in Samos island)
After our Samos tour we will transfer to the port.
Our ferry from Samos to Kusadasi at 18.00 pm.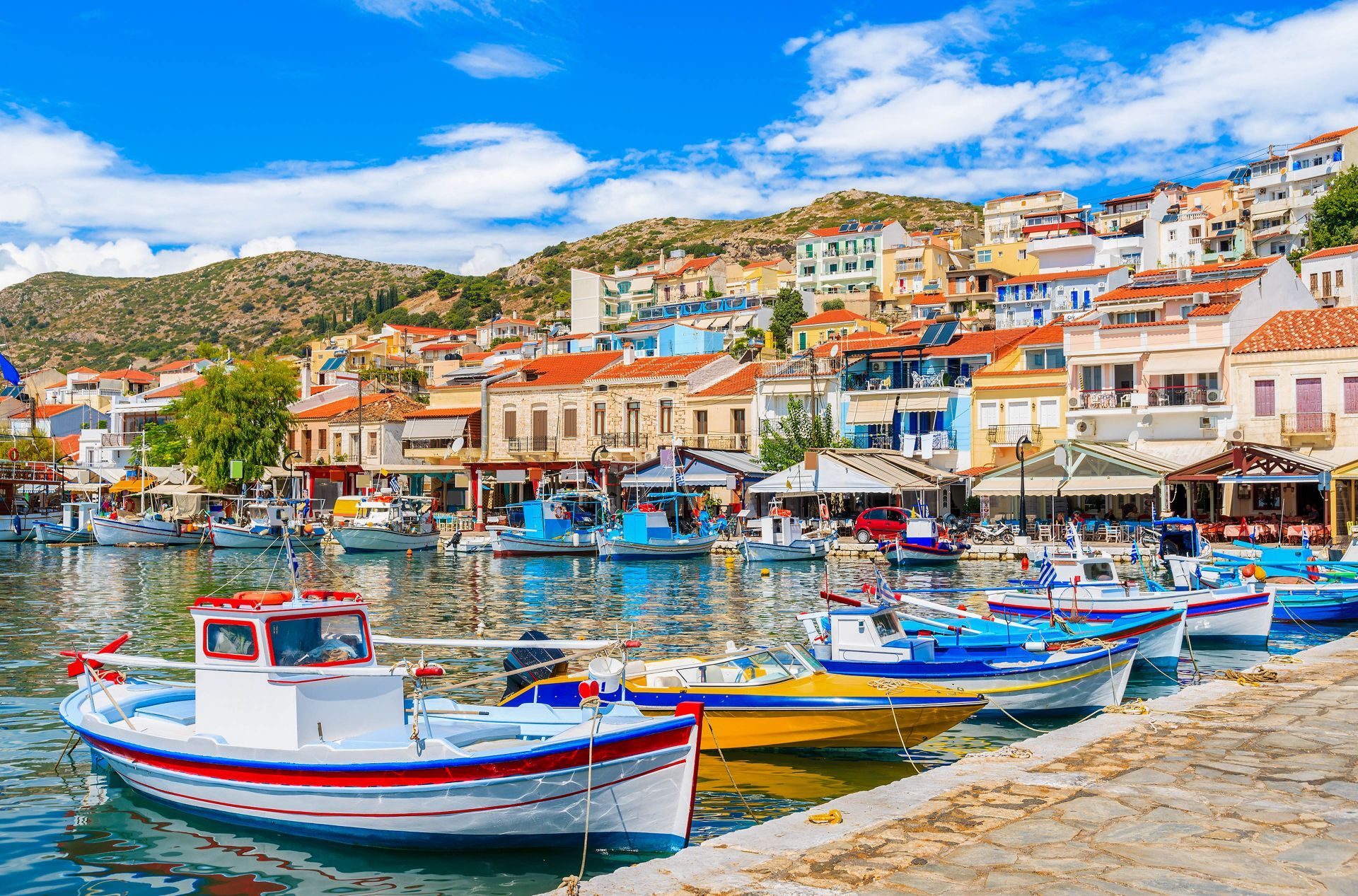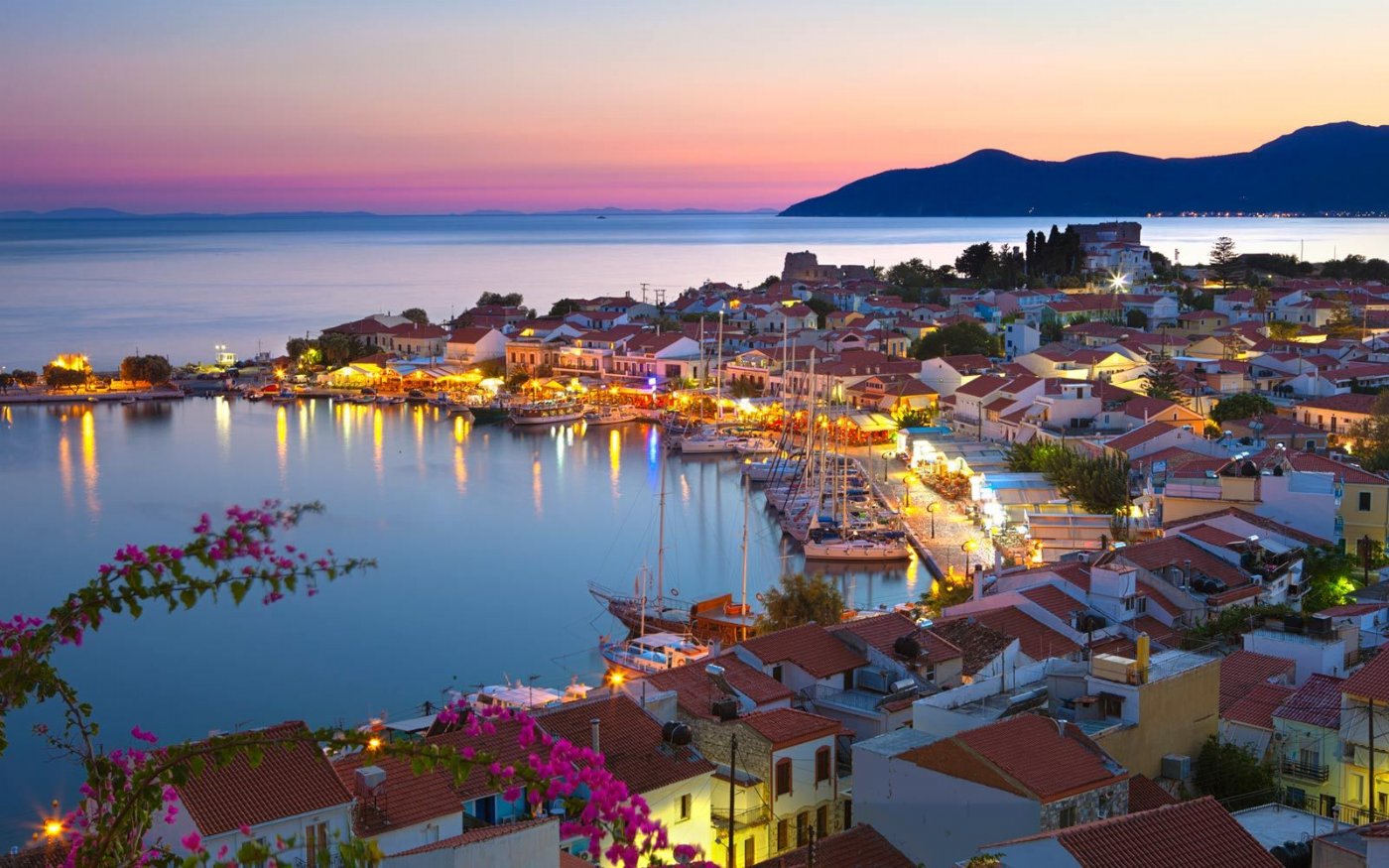 City Tour - İzmir
After breakfast departure to Izmir city center.
Izmir is the third biggest city near the Aegean Cost of Turkey.
Panoramic City tour in IZMIR and after free day to enjoy Izmir streets , shops and restaurants.
Departure to Izmir Adnan Menderes airport at 20.00.
Our flight from Izmir to KIEV at 23:50
End of our tour.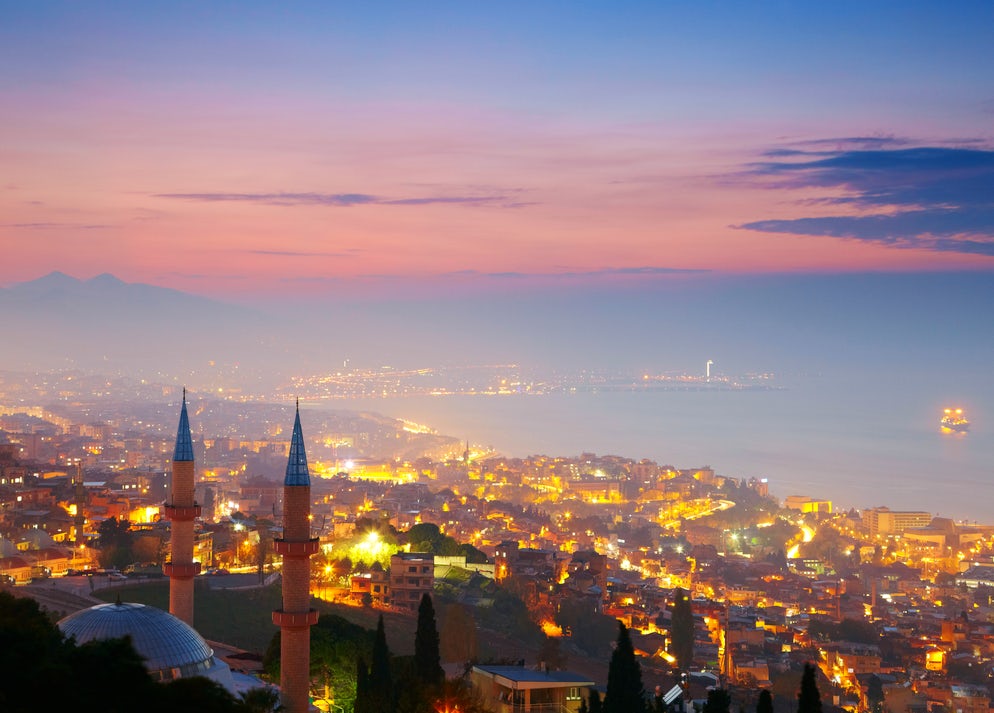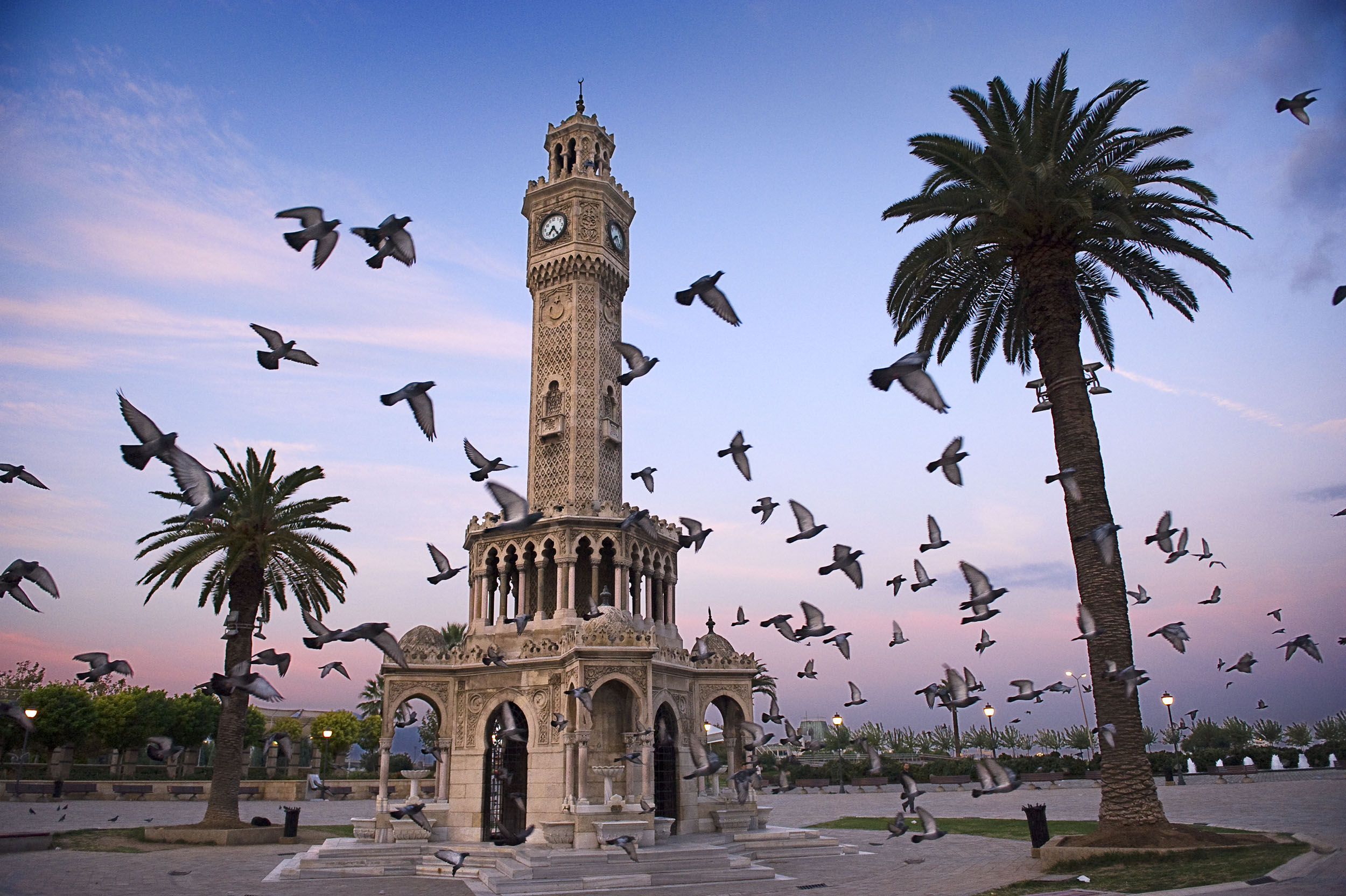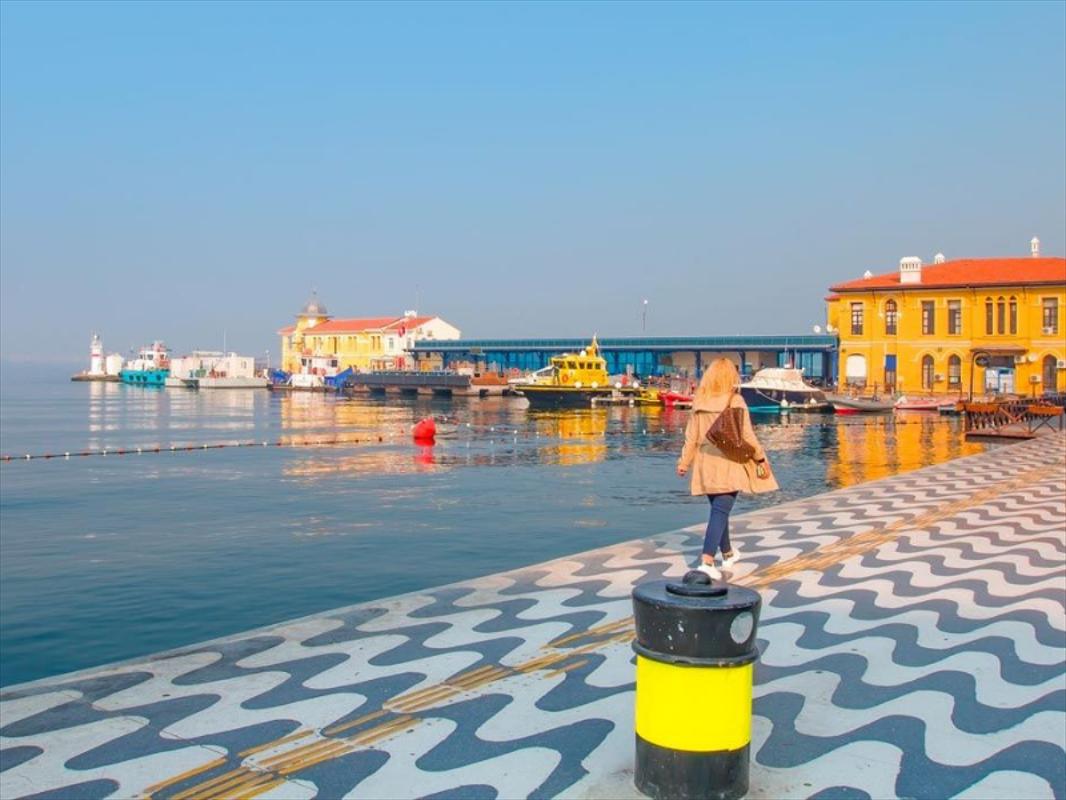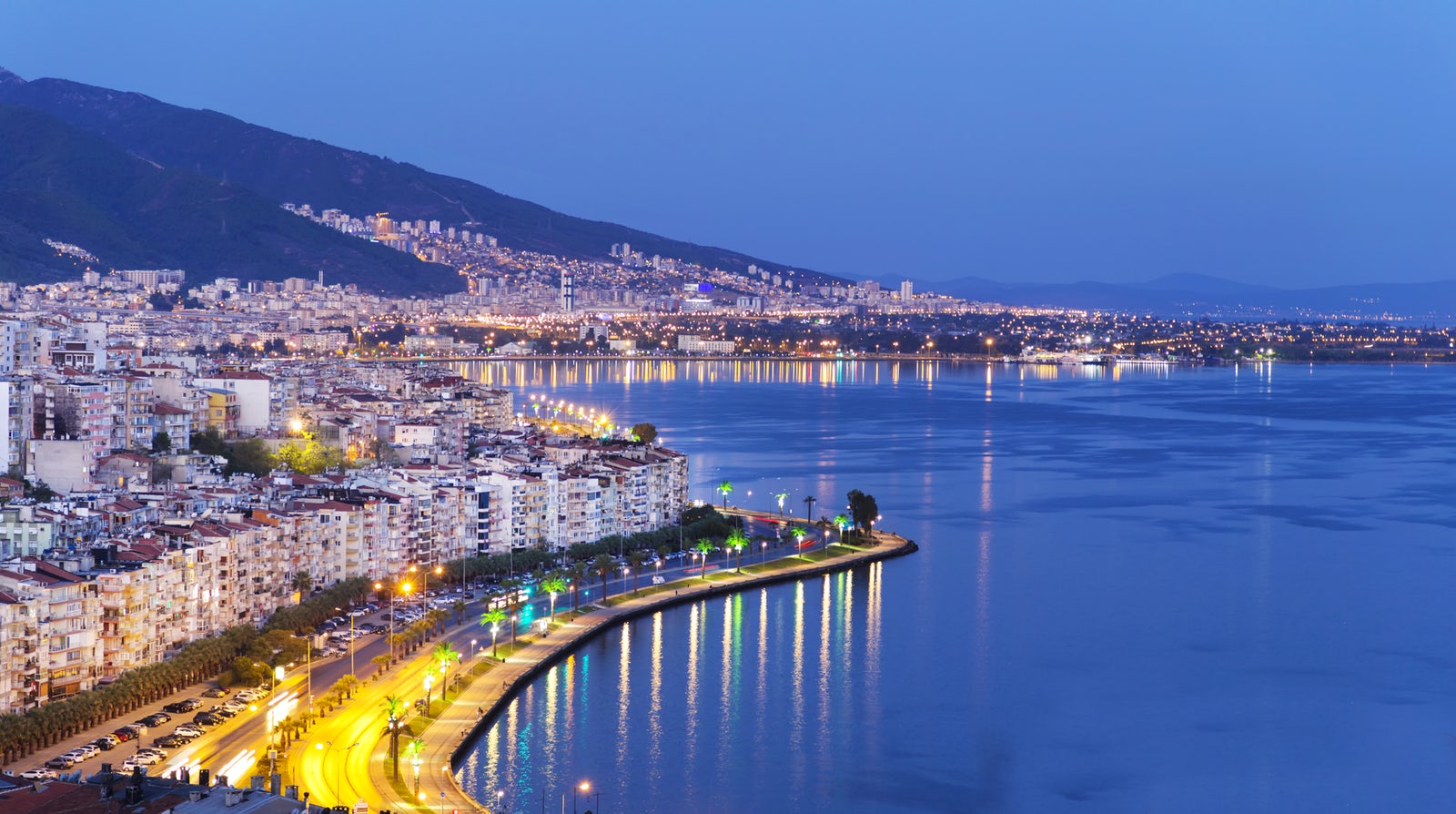 Pegasus Flight ticket Kiev / İzmir / Kiev

VIP Transportation at transfers and tours

4 Days Half Board accomodation in KUSADASI – SUNDAY BEACH HOTEL

Ukrainian (Russian) speaking guide

5 Breakfast (Extra breakfast incl at arrival day )

4 Dinner included

Ephesus & Sirince Tour included

Ephesus tour lunch included / 02 May
All Museum entrances are extra charge

Lunch not included

Lunch not included at SAMOS Island tour (Extra)

All drinks during the tour are extra charge

Kusadasi Night Life & Disco tour (Departure 22.00 – Arrival 03.00 am)

Bodrum Disco & Night Club tour (Departure kusadasi 20.00 pm – and arrival 03.00 am)

Kusadasi / Samos / Kusadasi FERRY TICKET

Pamukkale & Hieropolis Tour with Lunch